FOOD THERAPY...IT'S NOT A DIET, IT'S A LIFESTYLE
With so many nutrition programs out there it gets hard to decipher fact from wishful thinking. It's funny, the old rule that we learned as children; "if it sounds too good to be true, it probably is..." This rule applies to all of the fads and gimmicks that disguise themselves as nutrition plans. Don't be fooled any longer!
The food we put into our bodies has a big impact on the way we look, feel, act, think, and move through life. Learning how to restructure your lifestyle and re-imagine how you nourish your body can be a daunting process, and there is so much information out there that contradicts, its easy to become confused or overwhelmed.
At ThrivFIT, we include nutritional counseling and healthy habits coaching in our training programs, but we also offer it as a service in and of itself to really help you find a personal solution that will work for lasting change.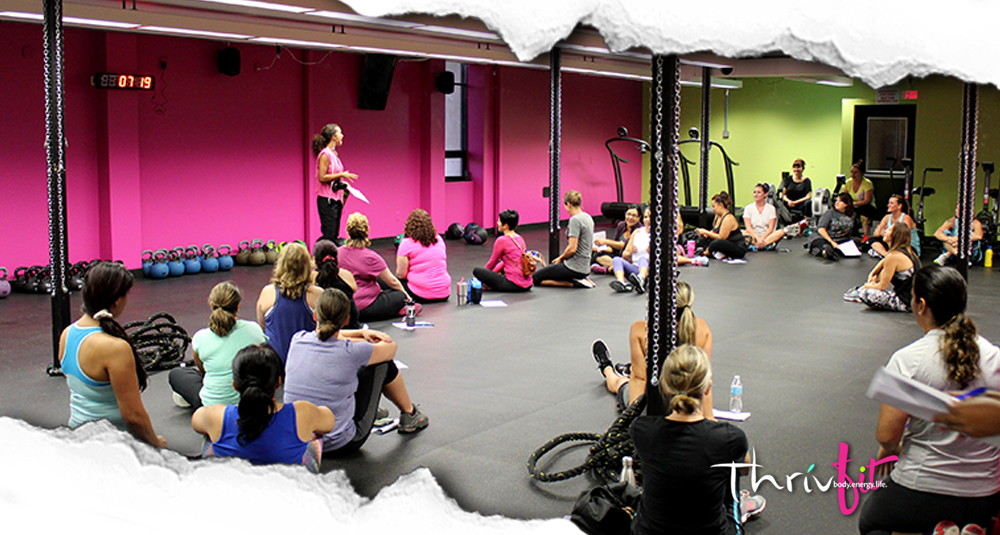 RECLAIM YOUR HEALTH AND FITNESS
LIFE CHANGING, research driven, nutritional coaching for everyone. That's our mission with our ThrivFIT Food Therapy Program.
Whether you are looking to lose weight, put on weight, improve athletic performance, get leaner, eat better….whatever your goal, this program will work for you. We will guide you every step of the way, with done for you meal plans, food lists, recipes, portion control and healthy guidelines so you know exactly what to eat, when to eat and how much to eat. Our Food Therapists will hold you accountable and coach you along to ensure your transition to a healthier lifestyle.
We do not believe in the starvation method or quick fix pills that only having you packing on the pounds later and wreaking havoc to your hormones which causes all kinds of dis-ease. We teach you a whole food protocol that is simple to follow and creates a healthier lifestyle for you and your family! Finally, an expert weight loss program designed to take care of YOU.
DO YOU FIND YOURSELF OVERWEIGHT EVEN THOUGH YOU'VE TRIED EVERYTHING?
Or maybe you've been successful with diets in the past, only put to put it all back on when you no longer follow it 100%? Or maybe your energy level is rock bottom and the thought of trying to exercise is daunting? Scarier yet, have you come to realize that if you don't start making some changes with your nutrition and exercise the doctor is going to be give you some bad news?
Our Food Therapy Program is an incredible way to lose weight and feel amazing. This is a lifestyle you can easily continue living for the rest of your life and never need another nutrition program. It's all about eating real food at the right time and making mindful choices when you eat out.
We have helped hundreds of women just like you get their bodies back at ThrivFIT by using these techniques and now it's time for us to help you transform your lifestyle.
YOU CAN'T OUT WORK A POOR DIET. GET STARTED TODAY!

You'll wish you did it sooner! Click on the FREE Consultation at the top of this page and submit your information and we will reach back out to you to chat about how we can help crush your goals!