IGNITE YOUR LIFE, BURN AWAY THE FAT AND FIRM UP THE FLAB
Do you find yourself struggling with a "gym membership" because you don't know what to do in the weight room and feel intimidated? Or you take group exercise classes and you never see any results? Or, do you just lack accountability and keep pushing your workouts to "next week"?
Our IGNITE Group Training offers an affordable option for ladies who need a kick start in a fun, non-intimidating environment and still get personalized attention.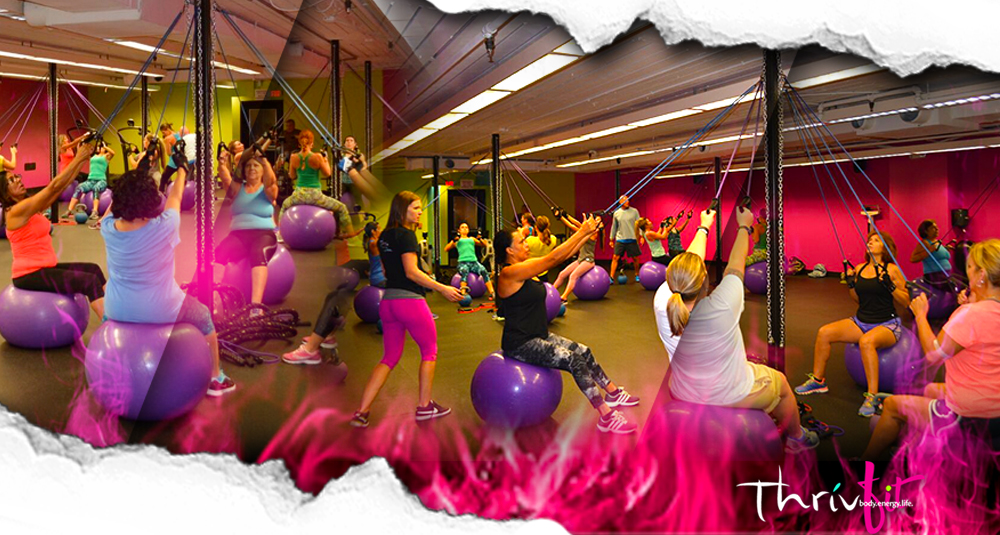 BUST THROUGH PLATEAUS WITH MOTIVATION AND SUPPORT!

Our Group Training sessions are designed to increase your metabolism and burn the most amount of fat in only 35 minutes. Short, sweet and highly effective!

At ThrivFIT, you never go it alone and we'll be there for you when you need it most. We are there every step of the with the motivation and accountability you've been so desperately missing. It truly is a lifestyle for us!

We provide nutrition guidance with a Done For You Fat Burning Meal Plan (to make sticking to the right choices as easy as possible!).

Not only will we be there every step of the way, you'll also be training with other women like you!

You don't know how far you've come unless you know where you started. Progress tracking from start to finish to measure results and keep you accountable. This way we can ensure you finally get results!

It's not just a workout to us. It's a lifestyle that our entire ThrivFIT family lives and will continually support you with. All you have to do is show up and follow the plan.
You'll wish you did it sooner! Click on the FREE Consultation at the top of this page and submit your information and we will reach back out to you to chat about how we can help crush your goals!