OUR PROMISE TO YOU
ThrivFIT is the quickest and most effective way to look and feel like a strong, lean and sexy woman again in a motivating and supportive community you'll love.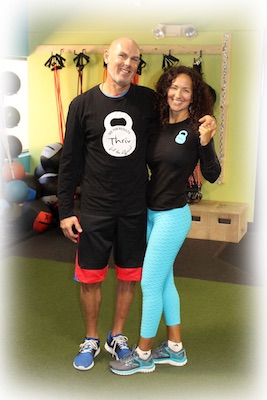 Hi, it's Christine and Joe, we're the owners of ThrivFIT.
Our team at ThrivFIT has helped hundreds of Palm Coast ladies transform the way they look, feel, and perform with our simple, yet extremely effective combination of custom resistance and interval training protocols along with food and lifestyle coaching.
If you've ever gone to the gym, going from machine to machine over and over again - or worse – just did some cardio or group exercise classes, then it's no wonder you don't look and feel the way you want! And on top of that, you've probably gotten to a point where you actually dread doing any exercise.
So, if you've ever felt like exercise is a chore or that you're destined to feeling lethargic, then it's time to surround yourself with women who used to feel this way AND watch your body take on a firmer shape while feeling better week after week.
CORE VALUES
We live and die by our core values, they guide us in everything we do in business and in life. Our clients feel the benefits of our personalized approach in creating a lifestyle transformation.

We care A LOT about every single person in our ThrivFIT family. We have a true interest in helping every client become the best version of themselves. Every woman that walks into ThrivFIT is our focus. We know women can accomplish amazing feats. When we show that we care, help crush their individual goals and empower them to be the best woman they can be...we have achieved something amazing!

Who doesn't want to have fun in what they're doing? We know if our clients and team are having fun then we're doing our job! Working out, being healthy and becoming the best version of one's self has always seemed too hard or only for the "already fit". We know this isn't true and that's why we show women how fun and empowering it is to complete our workouts. It's going to be challenging, but we promise you'll have fun and feel unstoppable!

Let's face it, any kind of change is tough! We know that the only way to GROW is through change so we embrace it. We instill a strength in our clients to face challenges head on and know they have the support of a like minded community (ThrivTRIBE) to help them along the way, you never go it alone.

We know just going through the motions doesn't make something great. We believe by taking massive action we get amazing results. We will always go above and beyond to give our clients every tool they need to succeed. We go in with an attitude to be the best part of our clients day every day! Not only do we bring our "A" game we raise the bar so our ladies step up and become "A" Players, pushing past limits and changing their lives.

We eat, sleep and breathe a healthy lifestyle. You can rest assured that if we are teaching you healthy lifestyle habits, we are practicing them ourselves. Are we perfect? No, perfection is way too much pressure! We are leaders to show our clients that they too can live a healthier and happier life.
HONESTY, INSANE HARD WORK, TRUST AND AWESOMENESS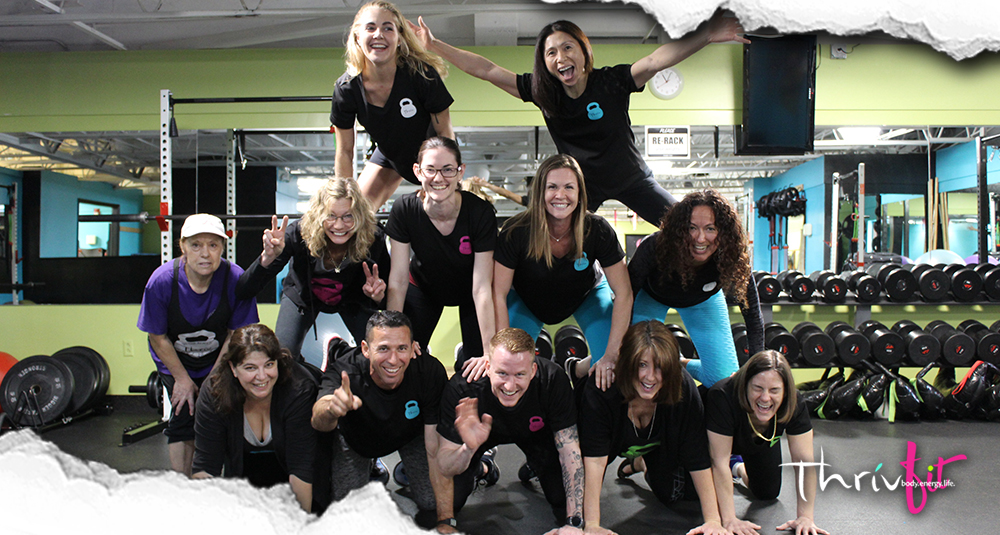 TAKING IT TO THE NEXT LEVEL
With so much Client Success, ThrivFIT is recognized by its community as the place to go to get results. Our highly educated Coaching team has been transforming Palm Coast women with our proven training system. Our training system will help keep you motivated, give you specific goals, melt away extra body fat, increase muscle and empower you to be the best version of yourself.
Unlike CrossFit and traditional gyms that put everybody in the same large group that can leave you broken, injured or lost in the shuffle of being just a number. Our workouts are small groups based on your specific fitness level. We give personal attention that you just can't get in classes or other programs. We focus on shedding fat, toning up and giving you the confidence to rock the clothes you want to wear.
You'll wish you did it sooner! Click on the FREE Consultation at the top of this page and submit your information and we will reach back out to you to chat about how we can help crush your goals!